Technical Writing
and Editing Services
Writeinteractive offers the full spectrum of technical writing and editing services to assist with a diverse array of projects across many industries. Biopharmaceutical, Information Technology, Mobile, Software, Health Care, Digital Media, E-commerce, Finance, and Legal are just some of the industries we serve.
Whether your goal is to supplement your overburdened staff or to update and improve your technical materials, we have the energy and drive to assist and meet even the most ambitious goals.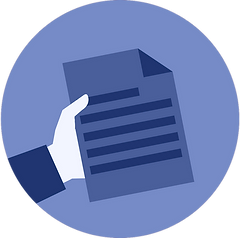 Core services
Specific services we provide in this area include:
Technical Writing

Technical Copy Editing

Creation of Technical Drawings, Diagrams, and Illustrations

Online Publishing

Print Publications Design and Development

Graphics and InfoGraphics Design

Specific deliverables
Examples of deliverables we provide include:
Standard Operating Procedures (SOPs)

Work Instructions

Process Documentation

Systems Development Life Cycle (SDLC) Documents

Software Manuals and Guides

Hardware Manuals and Guides

Data Sheets

Application Programming Interface Manuals (APIs)

Online Help and Tooltips

Knowledge Base Articles
Related services
Complimentary and related services we provide include:
Creative partnerships too...
While we are focused exclusively on providing world-class content, we understand how important it is to communicate that content visually, especially online. Through our excellent working partnerships with leading design firms, we extend our services to offer the visual elements you need to achieve your content goals.
Keywords: technical writing services, technical editing services, Boston, SDLC, test plans, test scripts, business requirements, design specifications, Cambridge, Brookline, SOPs, work instructions, diagrams, process documentation.
We want to be your digital content partner.
Contact us today for a free, no-obligation initial consultation or estimate.