Copywriting &
Editing Services
​Writeinteractive will provide you and your business with nothing less than professional-grade copywriting and editing services. We have one overarching goal for all of our services: to provide our clients with content that is—in a word—awesome. What's more, we'll deliver it on time, every time.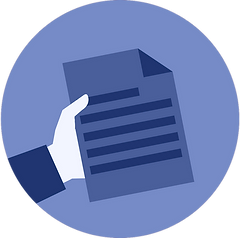 In this age of Fiverr, TextBroker, and "content spinning" machines, we take more of a white-glove approach to crafting content. And we recognize that these quick fix approaches fly in the face of how smart companies like to present themselves to their customers.
Whether your goal is to supplement your overburdened staff or to update/ improve your website or marketing collateral, we have the energy and drive to help you meet even the most ambitious goals. Our end game is to supply you with content of impeccable quality, made to order, on your terms.
Core services
Specific services we provide in this area include:
Copy Writing

Copy Editing

Proof Reading

Social Media Audit

Social Media Optimization
Specific deliverables
Examples of deliverables we provide include:
Product Brochures and Data Sheets

Corporate Web Pages

Premium Blog Posts (3000+ page, well-researched content)

Social Content

Advertising Creative

Newsletters and eNewsletters

Technical White Papers

Trade Show Booth Content and Collateral

Press Releases
Related services
Complimentary and related services we provide include:
Creative partnerships too...
While we are focused exclusively on providing world-class content, we understand how important it is to communicate that content visually, especially online. Through our excellent working partnerships with leading design firms, we extend our services to offer the visual elements you need to achieve your content goals.

We want to be your digital content partner.
Contact us today for a free, no-obligation initial consultation or estimate.