SharePoint
Development
Services
Since its debut as a way to help organizations create "intranet" websites in 2007, SharePoint and adoption and use have exploded for companies of all shapes and sizes.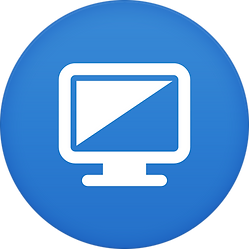 Today, Microsoft has evolved SharePoint to a comprehensive platform that helps organizations and workgroups to distribute, share, manage, and synthesize information.
Writeinteractive, Inc. has the technical skill set, know-how, and depth of expertise in SharePoint to help you manage the demand. We can also help organizations develop a comprehensive strategy, standards, and architecture to help to avoid "SharePoint creep" (too many TeamSites that lack a consistent standard).
Core services
Specific services we provide in this area include:
SharePoint Site Design

SharePoint Development

SharePoint Content Development

SharePoint Hosting
Specific deliverables
Examples of deliverables we provide include:
Complete Team Sites

TeamSite Web Part Pages

Native SharePoint Forms Design and Development

Microsoft Infopath Forms Design and Development

Custom Libraries

Custom Lists

Native SharePoint Workflows

Nintex and other Third-Party Workflows

Quest Web Part Design and Development

Forms Driven Business Applications

Fully Outsourced Services, included Cloud Hosting Solutions
Related services
Complimentary and related services we provide include:
Creative partnerships too...
While we are focused exclusively on providing world-class content, we understand how important it is to communicate that content visually, especially online. Through our excellent working partnerships with leading design firms, we extend our services to offer the visual elements you need to achieve your content goals.

We want to be your digital content partner.
Contact us today for a free, no-obligation initial consultation or estimate.